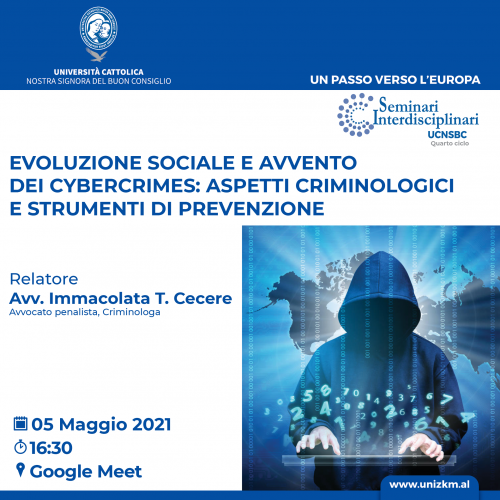 The Catholic University "Our Lady of Good Counsel" organizes the virtual lecture entitled: "SOCIAL EVOLUTION AND THE APPEARANCE OF CYBER CRIMES: ASPECTS OF CRIMINOLOGY AND MEANS OF PREVENTION" on May 5th, 2021, at 4:30 pm, in Google Meet platform: meet.google.com/upy-rqio-npo
The event is an initiative of the Department of the Chemical-Toxicological and Pharmacologic Evaluation of Drugs of the Faculty of Farmacy.
Avv. Immacolata T. Cecere, criminal attorney and criminologist, will discuss on the subject.
You are welcome!